Emergence TX
Web - Branding
Emergence Therapeutics is a European biopharmaceutical company developing novel antibody drug conjugate (ADC) immuno-therapeutics to treat high need cancers. Our lead program uses Heidelberg Pharma's proprietary ATAC technology embracing innovative antibody design, linker technology, and the payload amanitin to target Nectin-4 – an important and validated target for a broad range of cancers.


This approach brings the promise of superiority to enfortumab vedotin, a high-profile ADC for urothelial cancer which received US FDA accelerated approval in December 2019. We are also exploring opportunities to develop a broader pipeline of additional best- or first-in-class ADCs driven by therapeutic need.


Services Provided:
Web Design, Web Development
Platform
Wordpress
Year
2020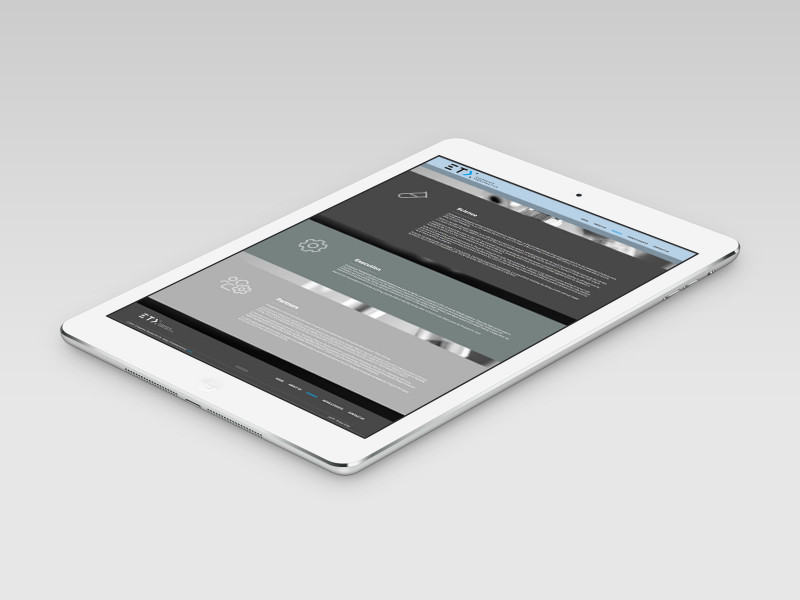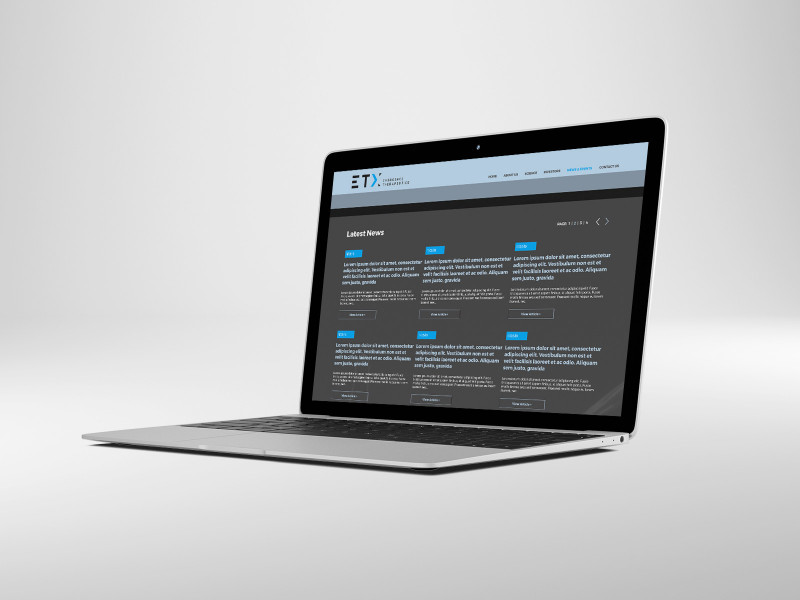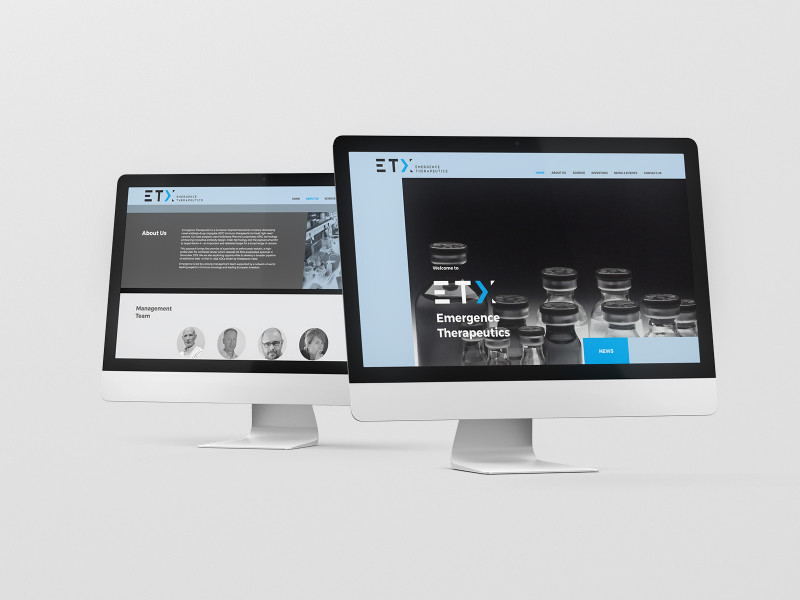 The Brief
The team at Emergence asked us to create a visually appealing site that delivered the key messages around the cutting edge medical research they are doing. They also needed a simple cms to allow them to update the site we key information as it was available.

The new website had to be mobile responsive across all devices and have a clear user flow. It also needed to have some clear imagery that highlighted the technology and research ETX was delivering.
Phase 1
PLANNING - Brief translated into full specification
Phase 2
DESIGN - Mobile first design methodology
Phase 3
DEVELOPMENT - team driven collaboration development phase
The Outcome
Click has a lot of experience in designing and building emerging medical technology companies. We started by planning the user journey and flow before mapping out the site navigation, creating a sitemap.

We decided WordPress was probably the best cms to us as it met the requirements of a simple to learn and use cms. We also decided to build the site using bedrock which allowed for greater security for the site. The result was a beautiful looking site that was functional and allowed for growth and development.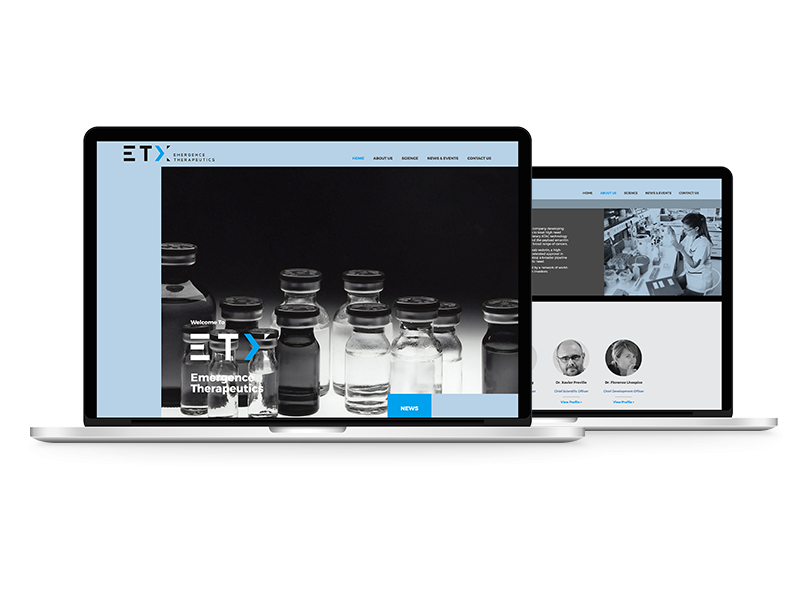 Client Testimonial
Being a small and virtual company Emergence Therapeutics needed to work with a company that takes care of the entire process. The Click team really impressed us in expertise, speed and quality. They are a delight to work with.

Dr Jack Elands - CEO - Emergence TX
>