Quell was founded in March 2019 in partnership with six prominent immunological experts from King's College London, University College London and Hannover Medical School, and is led by Iain McGill, a leading pharmaceutical executive with extensive relevant experience, having spent the majority of his 25 years in the industry in immunology, including the areas of solid organ and cell transplantation.

The Company was founded with initial series A financing, led by Syncona Ltd who committed £34M with a further £1M contributed by UCL Technology Fund.
Services Provided:
Branding, Web design, Web Development, Hosting
Platform
Wordpress
Year
2019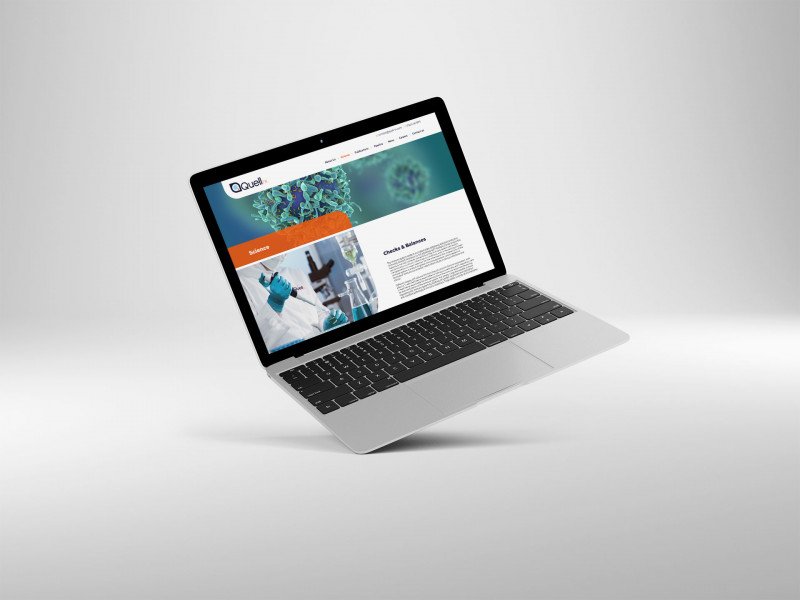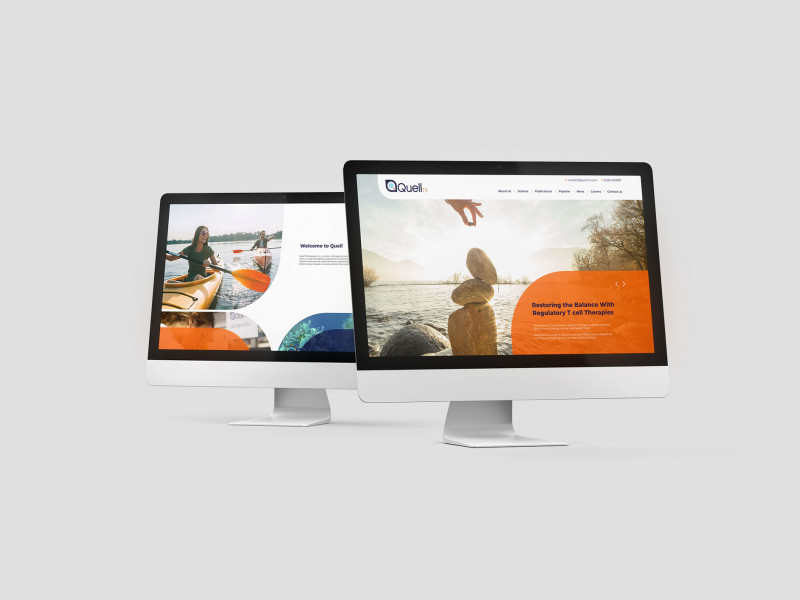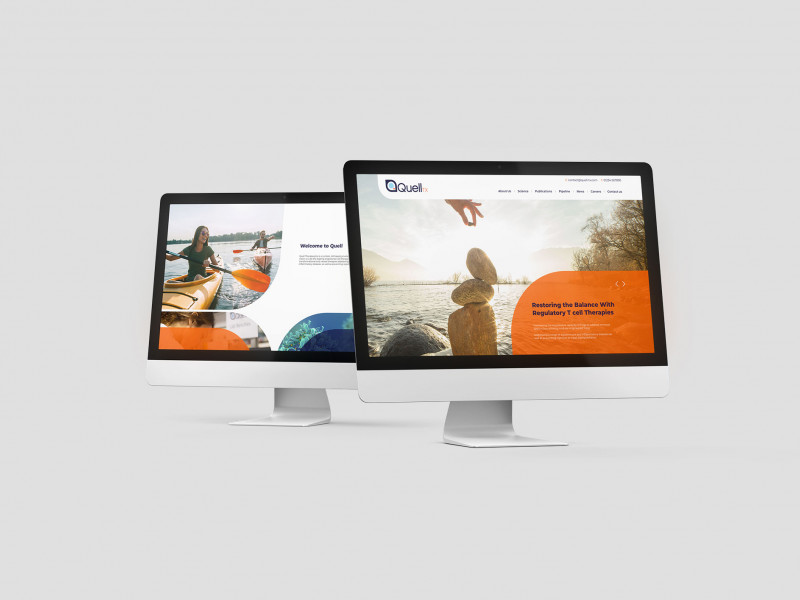 The Brief
Quell Therapeutics approached us to design and develop a new website that would explain the cutting edge medical research they are doing. Our experience in the medical industry allowed us to understand the exact message Quell was trying to deliver through a website.

We have worked with over ten medical startups from around the world and have a good understanding of what is required. We needed to include an integration around an investment section as this was required by the Quell and one of the briefs requirements.
Phase 1
PLANNING - Mood boards, branding workshops, tech specification
Phase 2
DESIGN - Brand guidelines, Mobile, Desktop
Phase 3
DEVELOPMENT - Team development, QA, Amends, Deployment
The Outcome
Our Creative Director worked closely with the Quell team including producing an onsite photoshoot at their offices and labs in London. This gave us some excellent imagery to work with. We designed the site mobile-first and then desktop to ensure that it remained as consistent as possible across all devices.

The client worked really closely with our team to produce some stunning designs and from there a really nice website that hit all of the requirements the client had asked for in their brief. We are really pleased with the outcome.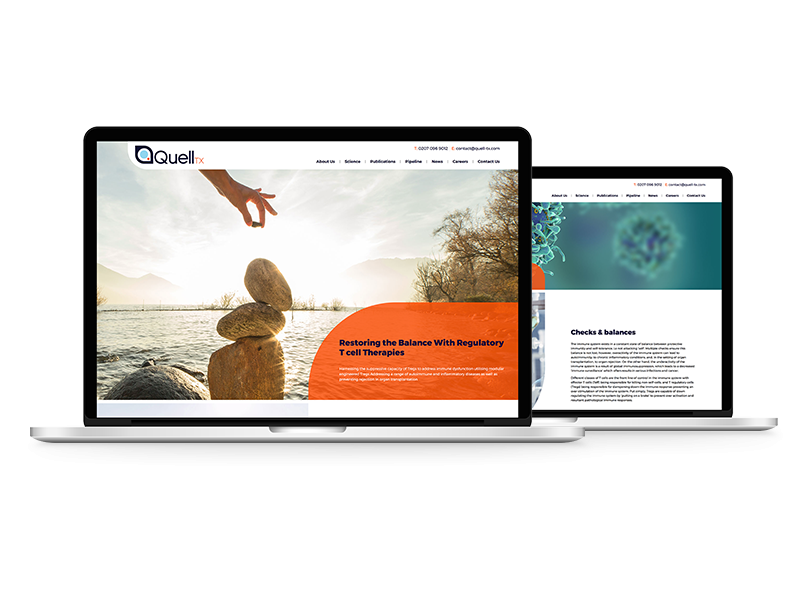 Client Testimonial
Quell TX worked with Click Digital Solutions for the creation of our new company website. After a thorough understanding of our requirements, they designed a professional and user friendly website. They are very easy to work with and we are happy to recommend their services.


Sue Bellamy - Business Admin Manager - Quell TX
>