Scott Ripley has a wealth of experience including development management, project management, quantity surveying, and employer's agent. Scott recognised the opportunity to create property solutions, which generate a real commercial difference for clients in the increasingly competitive property market.


The business is built upon 27 years of experience and knowledge within the property sector and its professional team who have a total commitment to delivering professional excellence across all its services.


SRA is a team of highly experienced and respected construction consultants who have vast experience in the residential, commercial, industrial and retail sectors. Scott Ripley has honed his skills by acting as a development surveyor for a leading residential developer, gaining invaluable knowledge and insight into the overall development cycle from inception through to completion, particularly from a commercial viewpoint.


Services Provided:
Print, Design
Platform
Various Design Software
Year
2019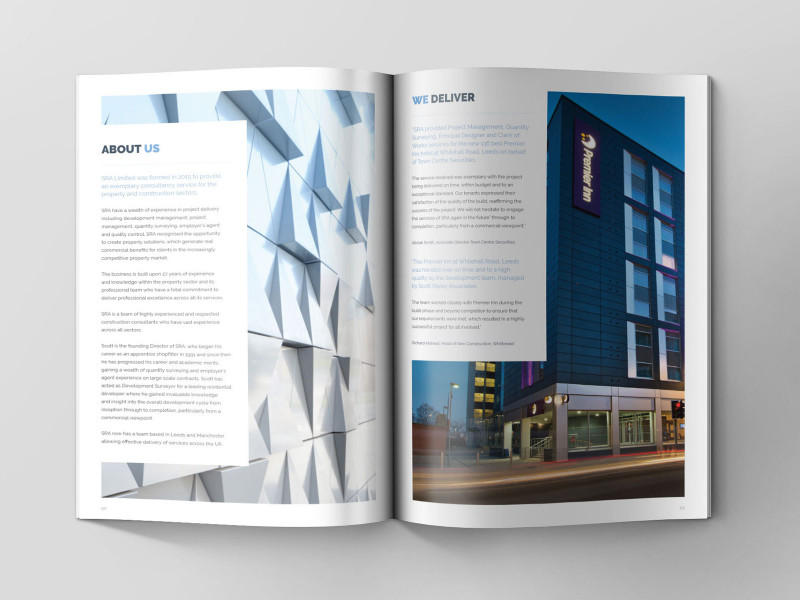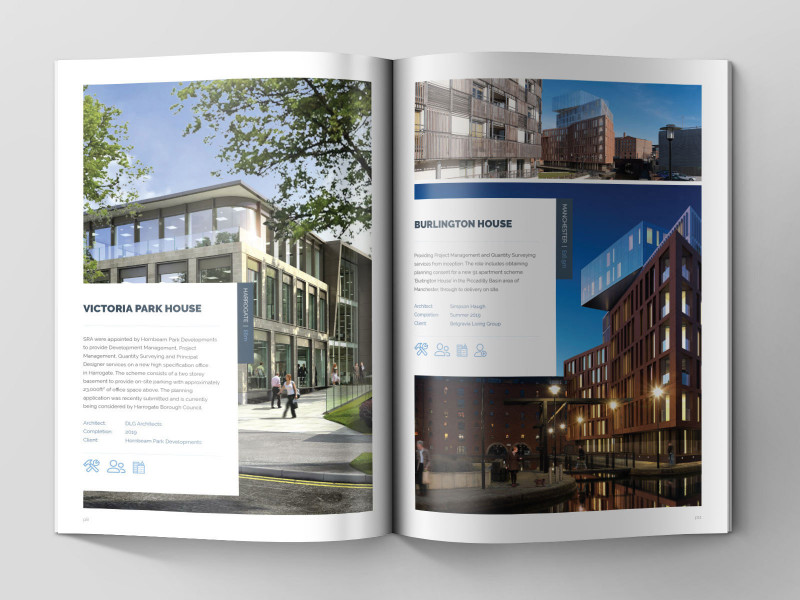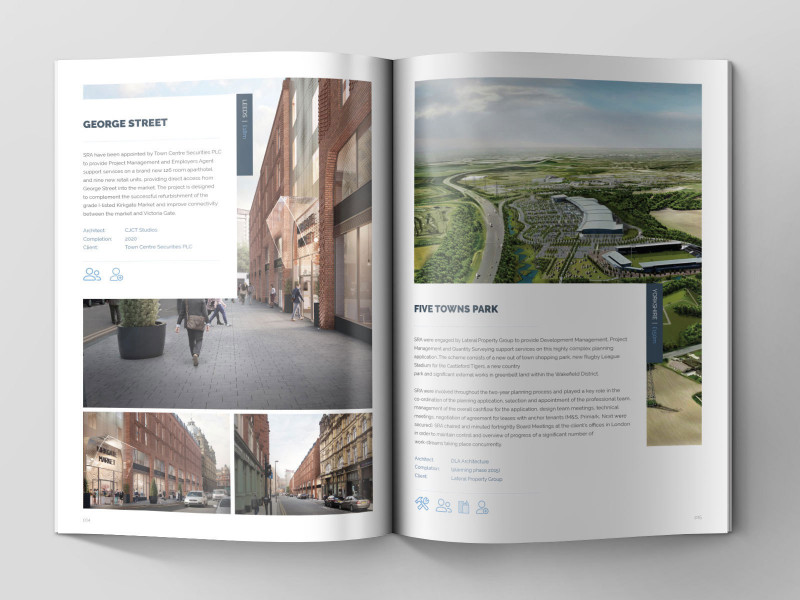 The Brief
The team at SRA asked Click to design and create a showcase brochure that focused heavily on stunning imagery to give potential clients an understanding of what the company could create.

The brochure needed to be luxurious and reflect the standard the company worked too. It also had to deliver the company's message and ethos through its design. The showcase brochure was going to act as an additional piece of their marketing collateral and become a selling tool.
Phase 1
PLANNING - Understanding the clients expectations and goals.
Phase 2
DESIGN - Initial concepts to tie in with the clients requirements.
Phase 3
DEPLOYMENT - Creating the luxurious end result.
The Outcome
Firstly the design needed to understand the message SRA was trying to get across to its clients. Then we needed to interpret how that could be achieved in the brochure. Once we had mapped out the flow and how we would achieve the goals we could focus on creating a stunning design to reflect those goals.

The results speak for themselves and are something we are really proud of. The finished brochure feels and looks amazing and gives people a real insight into what SRA is all about.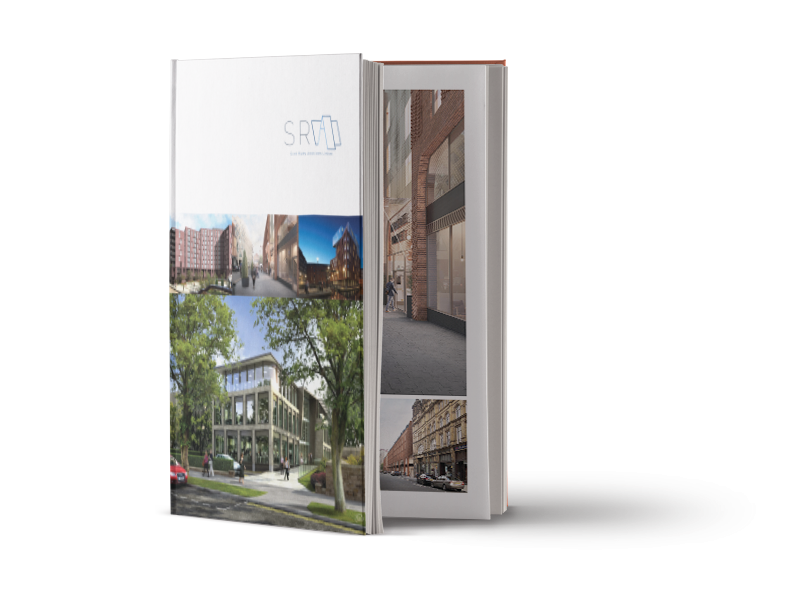 >