Stackers is a large online retailer supplying a range of bespoke products that are sold all over the world. LC Designs have a range of online eCommerce websites and brands. The largest band is Stackers, which is a multi million revenue eCommerce store. The website is stunning in design and innovative in its development and pushes the boundaries of what can be done in Magento 2.
Services Provided:
Web Development, Ecommerce
Platform
Magento 2
Year
2020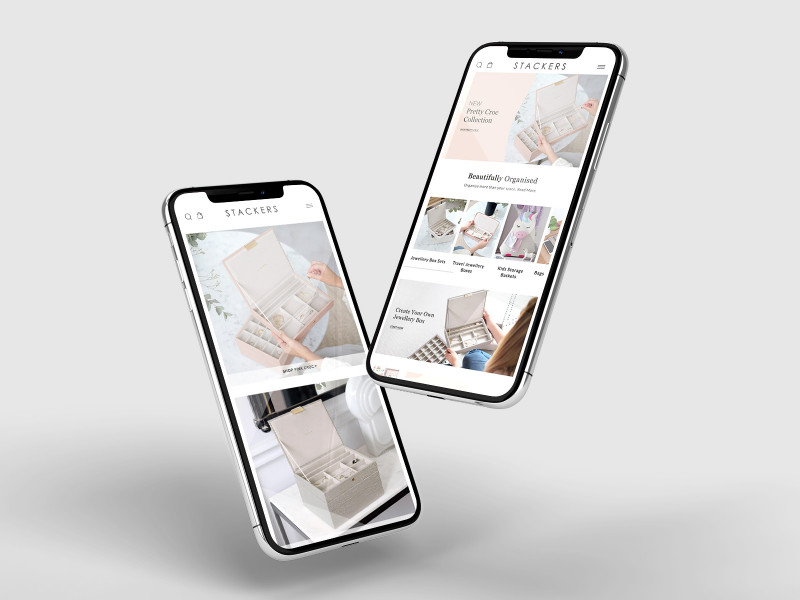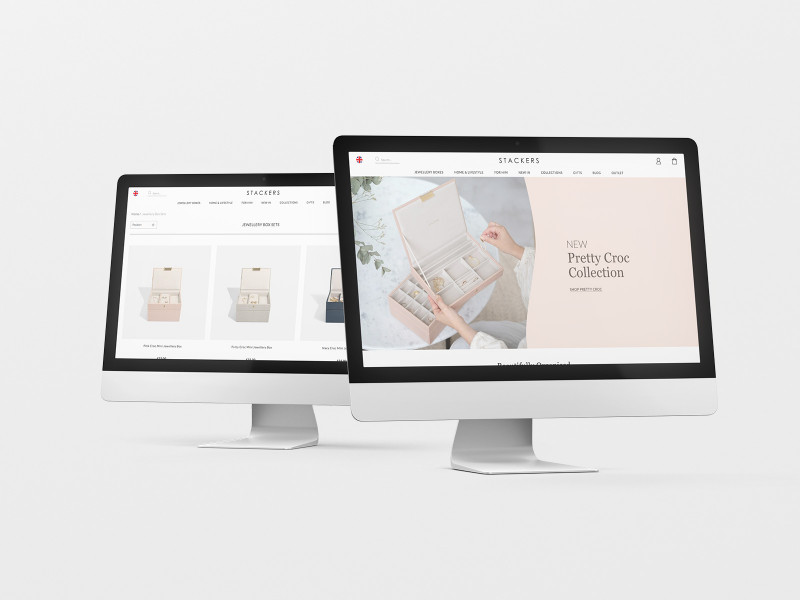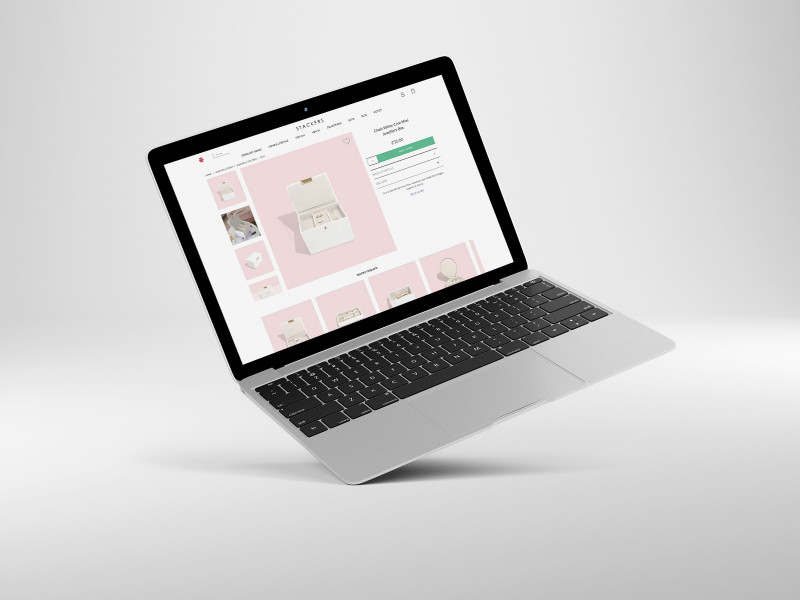 The Brief
We support all of LC Designs brands and supported Stackers.com on its largest Black Friday in 2019. We did this by building a custom automated order process. This allows the LC designs warehouse to receive, action, and dispatch all online orders.

Click was asked to redesign and produce a new Magento 2 website with additional functionality and cutting edge bespoke Magento work creating a state of the art M2 website. We were tasked with creating something unique in for Stackers which made them stand out as a market leader within their sector.
Phase 1
PLANNING - Comprehensive specification and project planning
Phase 2
DESIGN - Collaborative design consultation
Phase 3
DEVELOPMENT - Agile development phase including testing arena
The Outcome
Stackers was a visually impressive and innovative e-commerce website. However, it was unstable, with many functional issues. Our first task was to support the site through a demanding Black Friday, which proved to be the companies biggest yet. Next we made core improvements to improve the site stability, improve site speed and automate the order process which made it easier to pick, pack and ship orders via custom DPD integrations.

The site has some really cool features and some novel design elements which make it stand out from the crowd. The result is something special and we are incredibly proud of the work the Click team has done.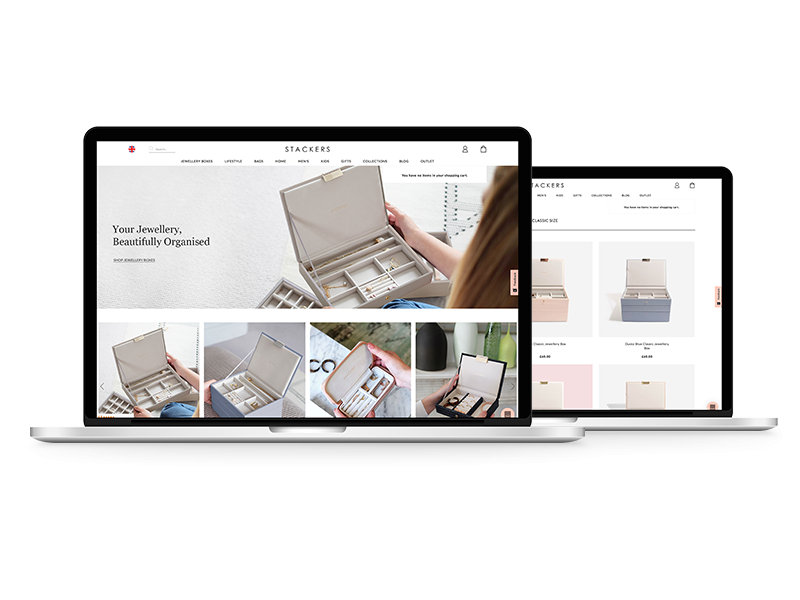 Client Testimonial
A brilliant agency to work with who always go above and beyond. Often suggesting alternate ways of working to our benefit.
Jamie Stock - eCommerce & Marketing Manager
LC Designs
>