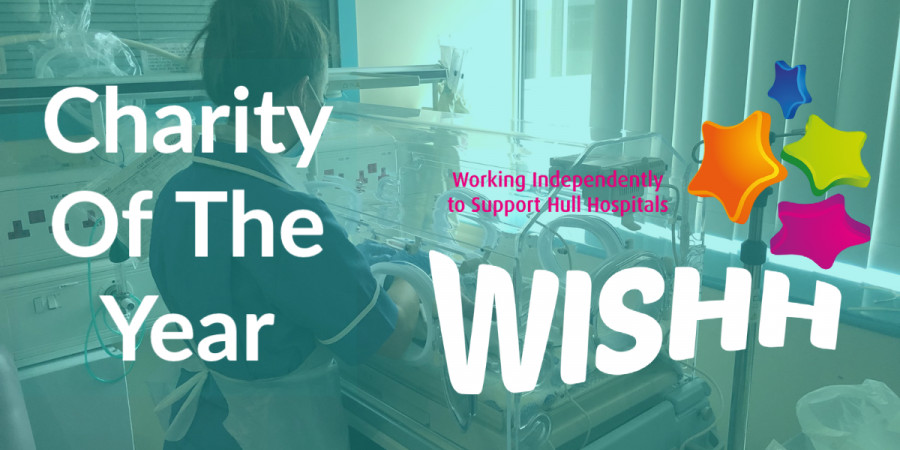 Click's Chosen Charity of the Year
---
As Click has grown over the past year we have dabbled in the occasional charity event, however this year we decided it was important for us to choose a charity we truly want to represent.
With that being said, we are proud to announce our first ever chosen Charity of the Year is the incredible WISHH (Working Independently to Support Hull Hospitals). We are specifically choosing to focus solely on the Neonatal Intensive Care Unit (NICU). A department that not only is close to our Managing Directors heart, but one that we as a team have agreed plays a vital part into the start of a baby's life.
What is NICU?
NICU is a part of the Neonatal Ward at the Women and Children's Hospital in Hull; providing specialised care for newborn babies who are either sick and/or born prematurely.
Choosing NICU
John, Managing Director of Click has given his reason as to why we are supporting NICU and WISHH this year.
"When my daughter was born she had trouble breathing and was very poorly resulting in her spending a week in NICU. The staff were amazing, truly unbelievable and it's something I've never forgotten. We are now 5 years on and Darcey has grown into a little bundle of energy but I can't help but think she may not have been here had it not been for those amazing people who work on NICU. I don't think they can receive enough praise for the effort, commitment, compassion and devoted attention they give the babies in their care and the support they give to the families of those children. It's time for us to do something to show not only our thanks but our appreciation of what they do every single day with unwavering dedication."
So far we've managed to rope some of the team into a skydive, competitive HIIT classes are another idea, as is some of the team competing in running activities. If you'd like to see team Click or even nominate a team member to complete an activity, let us know. Drop us a tweet or message us on
LinkedIn
, we're up for the challenge no matter how ridiculous it is!