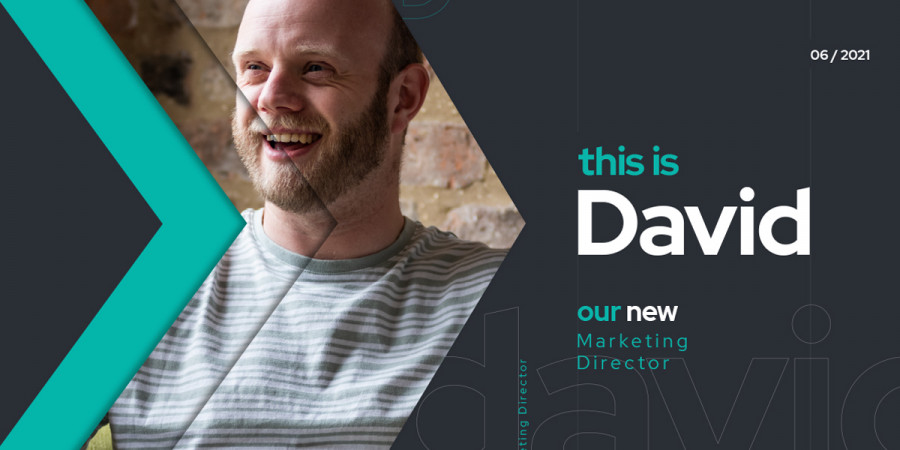 David joins Click as Marketing Director
---
On their path to shake things up at Click, Welcome David. He is coming to us as our new Marketing Director and we couldn't be more excited for this new route we're about to embark on.
Hey you're new, what exactly do you do around here?
I'm going to be looking after all things marketing. I'll be working with new and existing clients to develop marketing strategies that help drive results. From social media to SEO, and everything in between, my team of trusty marketeers means Click can offer a plethora of services to help our clients grow.
Be honest, why did you pick Click?
Click is without a doubt one of the top agencies in the Humber region, and with ambitious growth plans and a team consisting of unrivalled experience, are well on track to becoming one of the top agencies in the North. It's an incredibly exciting time for anyone to join the business, and I'm really looking forward to helping Click achieve the heights of success that we are aiming for.
You can pick any brand/organisation/person in the world - who is your dream client and why?
It might sound cliché, but my dream client is anyone who is truly passionate about their business. I've been fortunate to work with many fantastic clients over the years, and the ones that I always enjoy my time with the most are those that think big, and truly believe in what they are doing.
Click has thrown a massive party, and it's up to you to kick things off. What party trick are you bringing to the table to get people chatting?
Outside of marketing, food is my next big passion in life. And surely there's no better way to get things going than a delicious spread. We're talking ribs, pizza, chicken wings, maybe a nice cheesecake?
Could David be our last recruit of June? You'll have to wait and see!