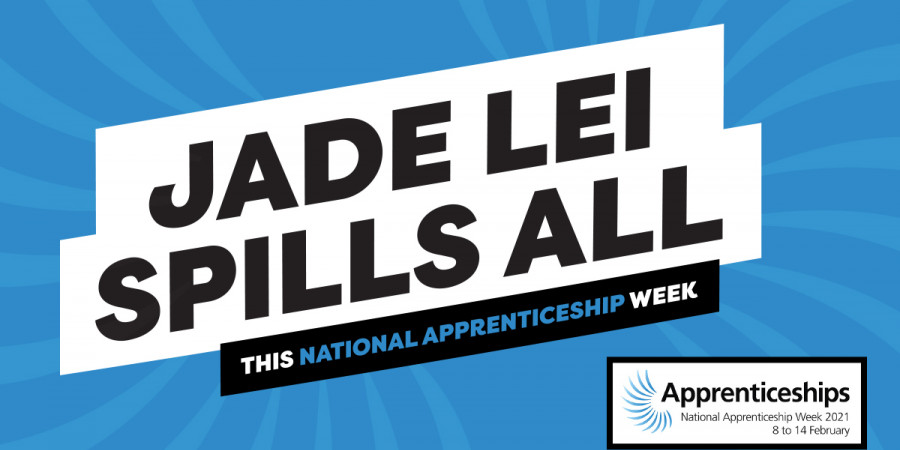 Jade Lei spills all this National Apprenticeship Week
---
What a better time to catch up with our Apprentice Developer Jade Lei than on National Apprenticeship Week. Keep on reading to see what it is she gets up to and why she chose this route over uni.
Why An Apprenticeship?
Apprenticeships offer a great way to grow your knowledge as traditional education does, but also help nurture skills in a live work environment. This has given me real life experiences that University couldn't provide, whilst helping me to grow my confidence in professional social skills unique to the work environment. Plus apprenticeships provide the key to progressing my career, such as email correspondence with clients and colleagues, and maintaining professional relationships.
As well as providing experiences that other education methods cannot give, apprenticeships also allow you to earn whilst you learn, which can be a major factor for many seeking higher education but who have financial commitments that would otherwise not allow it.
Why I Became An Apprentice
This 'earn while you learn' benefit was a big draw for myself, as I wanted to pursue higher education but had prior commitments such as a mortgage and car that meant traditional - and expensive - educational methods just weren't for me.
I also learn best by doing, and found that the hands on approach to learning that apprenticeships offer was ideal.
What It's Like To Be A Click Apprentice?
Working at Click has been one of the most rewarding experiences of my life. The dev team are friendly and happy to share their worldly experiences of development, and I've never been made to feel like any of my questions no matter how small are insignificant.
Despite the hard year many businesses and people have been facing, Click has been a fantastic anchor in difficult times. With their flexible personal development support, they have been instrumental in my apprenticeship from helping me understand key fundamentals in my units, to helping me procure learning tools and even giving me excellent feedback on personal projects to increase my coding skills.
I feel like Click has nurtured my development skills and encouraged me to grow my existing ones, and the wonderful work environment they have sculpted has persisted even during lockdown where we worked from home.
Day To Day Activities
No day is ever the same, the only consistency being the excitement of learning something new everyday!
From learning how to build a forum, building a connect four game, to even developing my technical writer skills and writing books - every day brings a new opportunity.