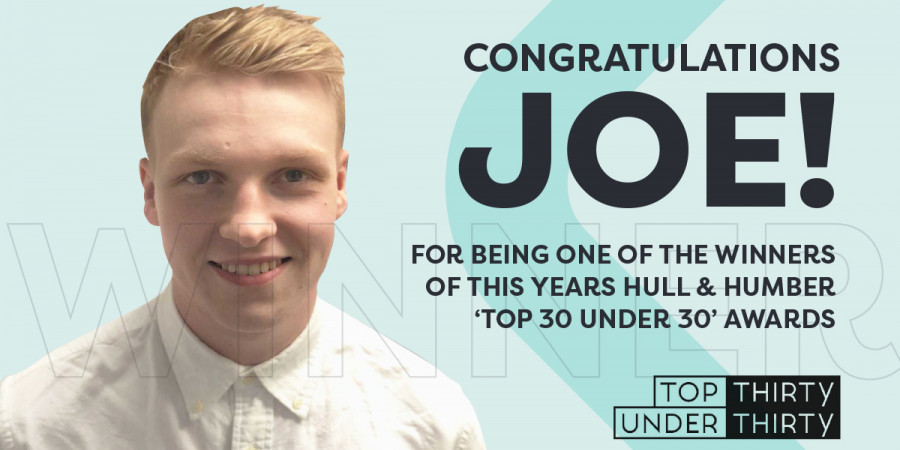 Joe is a Top 30 Under 30 winner!
---
First and foremost we want to congratulate Joe on being one of the 30 winners in the Hull and Humber Top 30 Under 30 we couldn't be more prouder! 🥳🎊
The Hull and Humber Top 30 Under 30 scheme is set to showcase Hull's rising stars and their stories, increasing their ambition whilst fostering aspiration for their development. But why did we nominate Joe out of our entire incredible team?
Joe started with us as a Junior Developer, from the start he showed signs of clear compassion and dedication towards his role, development and us as an agency. From then on, Joe has continuously grown month on month to an incredible Full Stack Developer now, one that we are immensely proud of. We cannot wait to see where the LEAP Programme takes Joe and we're glad to be able to assist him in his growth.
You know what? Everyone needs a Joe in their office, but not ours okay?