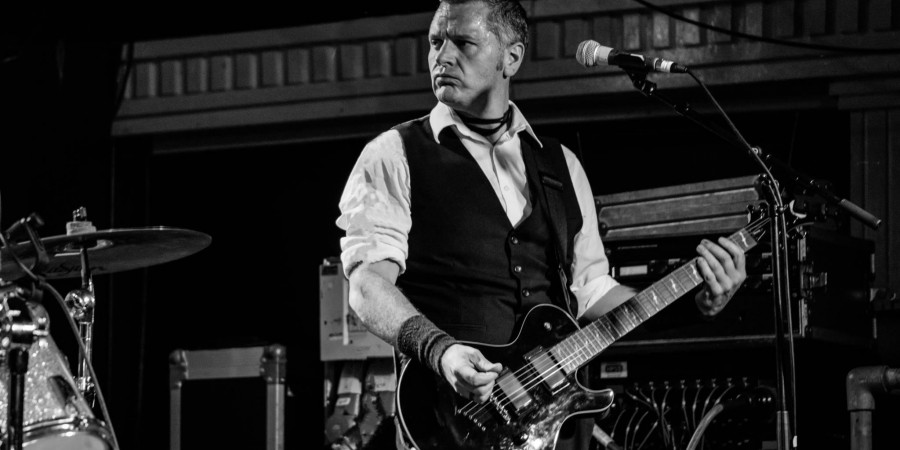 Meet Mat
---
Now then... where to start... I'm Mat Howlett, professional techy type typer, singer, songwriter, and trainee shepherd. I like guitars, animals, Sesame Street, dancing, running, swimming, the seaside, jumping about, screaming and walking around looking mysterious.


I have spent 19 years as a professional software developer (so I'll have to keep this brief or we'll be here all day), having graduated from Hull University in 2000. It was very different then. Everything tasted like chicken and chocolate was rationed.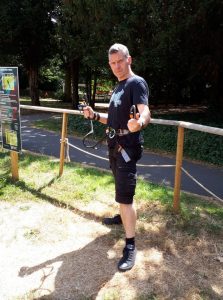 I spent the first few years of my career hopping around (I did eventually start using both legs, but that's another story) a few different companies, developing games, tools and writing music, voice-overs and sound effects for games. I encountered my first mobile game development task in early 2001, writing a game editor for the coolest phone around at the time; the Nokia 8110... the Matrix phone! I actually had to wear a long black coat and sunglasses through the entire development process. Or did I dream that bit? Hmm... maybe...


Anyway, I moved onto developing for colour mobile phones as soon as they became available with the mighty Nokia 7650 being the holy grail at the time... it had a camera! I then decided to take a bit of a detour into console games development and worked on a couple of Marvel movie licenced PS2, Xbox, and Gamecube games, learning the pitfalls and perils of C and C++ development and just how massive a task it was to create a console game. I also learned that the A6 is really dangerous during a blizzard.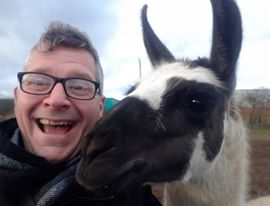 On the birth of my son in 2003, I decided to go freelance and spent over a decade developing countless mobile games for J2ME devices, as well as creating music and sound effects for games for companies all over the UK and US. That and trying to make a replica Alton Towers out of lego, whilst dressed as a Power Ranger.


As well as mobile games, I developed websites, tools, windows applications, API's and pretty much anything else that was thrown at me. This meant I had to learn a lot and learn it quickly! I quickly picked up HTML, PHP, Javascript, Lua, C#, Objective C and Welsh. I used quickly too many times there, but never mind, you know what I mean, don't you?


J2ME mobiles were gasping their last breath, so I moved onto iOS and Android devices, creating more games, apps, music and sound effects.


During the later part of my freelance period, I began working on a project for Mobius Media Ltd. I was given the task of creating an app for the new Google Glass device. A historical tour around London, with augmented reality based information about ancient landmarks. Pretty cool stuff! I was invited to work in-house and worked for over 4 years at Mobius Media as App Development Manager, creating many apps, from global security apps to educational games and pretty much everything in between! Then something Clicked...