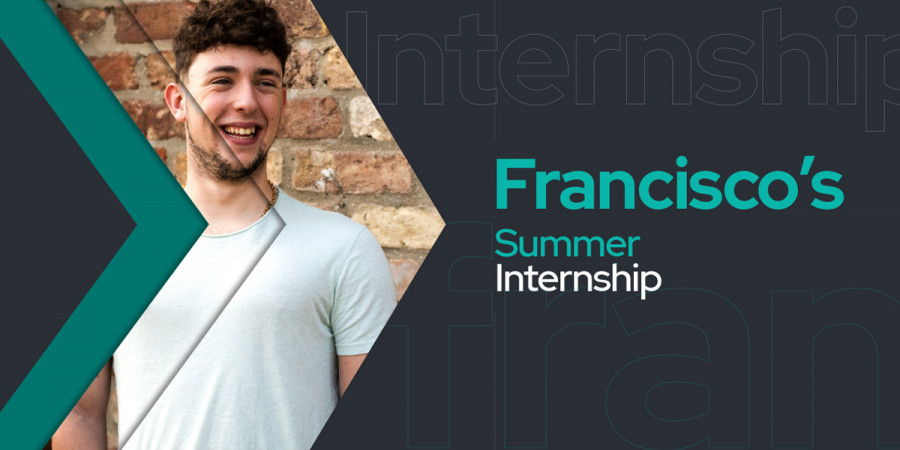 My Summer Internship at Click: Francisco Scagliarini
---
Internships are the way forward for gaining experience whilst at university! 🚀
Over the Summer months University of York, Business & Management student Francisco (Kiko) joined the Marketing department as our first ever Digital Marketing Intern. Grasping the ropes tightly, Kiko has taken the reins in his stride generating some impressive results for our social media clients.
Now, over to Kiko as he shares exactly what he's been working on and how he's found his internship.
Hi, I'm Francisco, the first ever intern at Click!
Let me tell you a bit about my background. I'm a Business and Management International Student at the University of York after moving here in 2019 from my home country Mallorca, Spain.
I joined Click's Marketing team in June (which now feels like a long time ago) to gain experience in the sector I want to work in in the future. After three months, all I can say is that I have been loving every single moment.
What have you been working on?
From social media content creation to SEO optimisation. We're talking titles, keywords, page descriptions and a bunch of other bits and pieces to make our clients reach the top of the search engine every single time.
The project you're most proud of is…
My Four Wheels for sure!
I created their social media from scratch, which is on track to provide them with the biggest competitive advantage against other providers in their sector.
Your future plans?
I'm still unsure, obviously, I'm heading back to university, but one thing I can say is that I have had the best time here. My colleagues have helped me to develop my skills further and find new ones.
Any advice for future interns?
I would absolutely recommend it to anyone who has the opportunity to intern at click to go for it. However, be careful - because after it you'll never want to leave!!