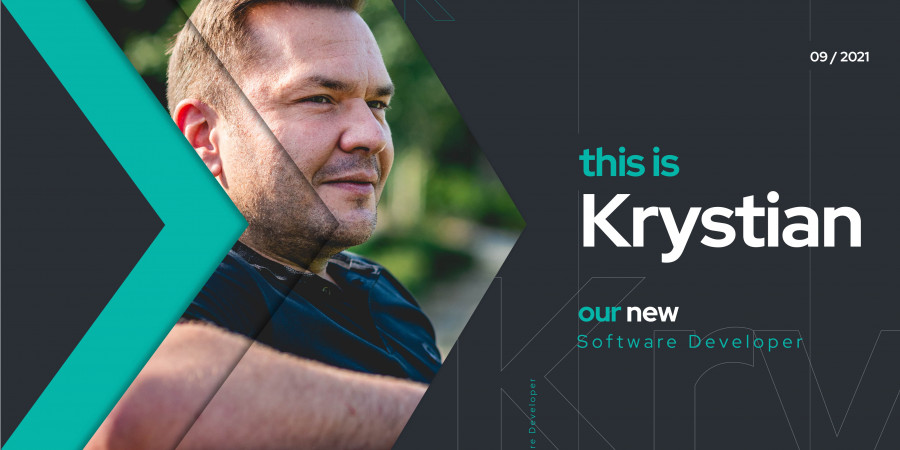 The Newest Software Developer: Krystian
---
A new month, a new starter.
Our development team is rapidly growing, and this month we welcome Krystian to Click Digital Solutions, our latest Software Developer who has spent the past six years with Wren Kitchens. So we're excited to have him on board!
Hey Krystian, you're our newest team member! What exactly are you going to be doing around here?
I'm going to be developing software and enjoying it! Whilst constantly learning new technologies.
Be honest, what made you pick Click?
To be honest, Click picked me, haha! :)
The first impression when I came to the interview made me feel like "Oh, I would like to work here". From the very first time I met John and the team, I was instantly welcomed into the friendly and relaxing atmosphere and this impression did not fade away.
Technology-wise, the very wide range of interesting technologies used at Click made me think this is a great direction to go and join Click.
Who is your dream client and why?
I don't think I have a dream client. It's more about projects. I don't like to be bored. I would like to work on some complex solutions and build full-stack applications that involve a wide range of technologies.
Client wise, I believe it's good to work with people that have a clear idea of what they want but leave you space and listen to your ideas and solutions.
Click has thrown a massive party, and it's up to you to kick things off. What party trick are you bringing to the table to get people chatting?
I don't think I have any party trick, but in Poland, we used to say that a party starts after the second shot of vodka! Good food and some drinks always make people happy and relaxed. I love to cook, so I can bring some delicious prawns or steak. 🥩
So who's with us on wanting that delicious steak?