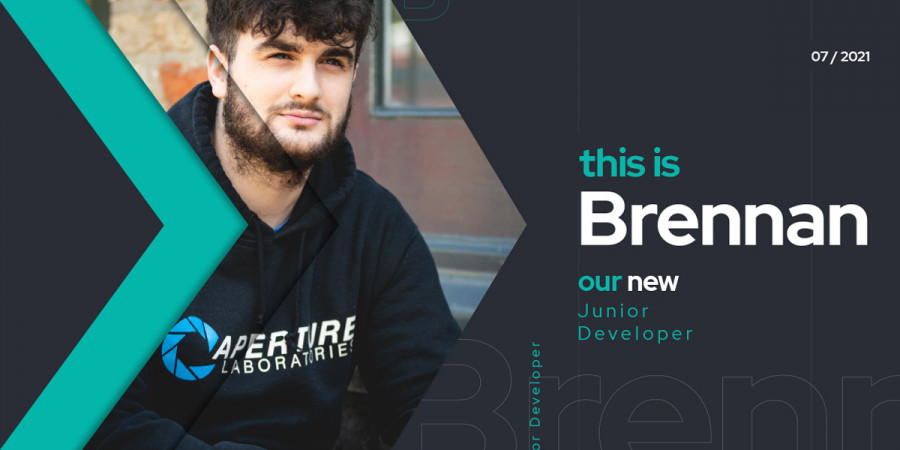 We have a new Junior Dev!
---
We're still on that rocket ship to growing our team, things are definitely not slowing down around here any time soon. 🚀
Hey Brennan, you're our latest Junior Dev. What exactly are you going to be doing around here?
A whole lot of learning! With just as much development whilst tackling whatever is thrown at me. It's the best way to learn of course.
Be honest, what made you pick Click?
A combination of different things.
What struck me was the portfolio of well-designed pages and apps, plus the variety of technologies available here. It seemed like a really good company as well as having the opportunity to learn. After coming in I have to say it's definitely the atmosphere, everyone is incredibly friendly and it's just a great place to work.
Who is your dream client and why?
In all honesty, I don't think I have a dream client.
But at the cost of sounding corny, I'd like to work with someone who is passionate about what they want, has a clear idea, and is friendly. There's really not much else you could want I don't think!
Click has thrown a massive party, and it's up to you to kick things off. What party trick are you bringing to the table to get people chatting?
Absolutely no clue if I have a party trick, but usually getting people a round of drinks and a toast gets the atmosphere going. Other than that I've been told I make decent brownies and cheesecakes, so probably bring those along too. 🍰


Who needs a party? Brennan has won us over with the brownies and cheesecakes! 😋