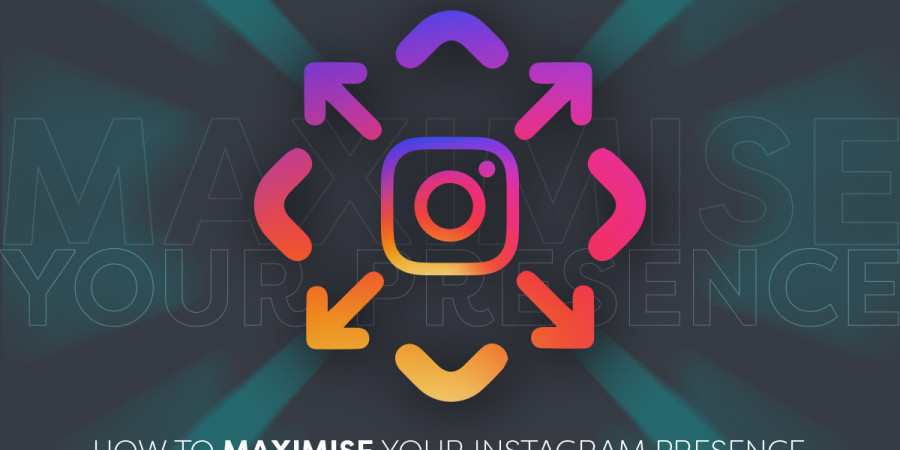 Maximise Your Presence on Instagram
---
To build your presence on Instagram you have to start with the basics, like setting up an Instagram account for starters. If you've done that, then let's dive in deep into how to maximise your presence on Instagram.
Reels, Stories, Feed, what else?
There are an array of content options on Instagram, we're talking feed posts, reels, stories, IGTV, guides and videos.
You don't have to dive into every single one of those but do experiment with them. Remember, Instagram recently announced that they are no longer a photo-sharing app; this doesn't mean your images are never going to be seen. But it does give you the opportunity to try out reels and/or stories, heck you could even repurpose your previous content for the new reel.
Take pride in your bio
It's often the first thing a user sees when they land on your profile.
Let's do a quick summary of how your bio should look:
Username: your name/business name.
Name: summary of your product/service in 30 characters or less.
Website: kind of self-explanatory.
Bio: use compelling content to show why you're unique, why should someone trust your product/service over anyone else and most of all if you're certified, compliant or a specialist say that in your bio!
Creating a theme
Have a nosey at the big or those inspirational accounts you always check out, they have a theme to their feed.
Their content is cohesive and visually appealing, now think about how you can achieve this. What will sell your product/service? Whether this is graphic based or photographic based, it's good to have a play around with your theme until you know exactly how you wish to proceed.
We recommend setting up a test account on Instagram or downloading an app like Preview App so you can see how your feed will look before committing to a theme.
Hashtags
They are a great way to get in front of an audience you've not yet engaged with. Whilst there are millions of hashtags there will only be a select few that work for you.
Researching, testing and even more testing is a key way to discovering which tags work in your favour and which don't. We actually wrote a lengthy blog post on hashtags if you need a little more help. >>
READ HERE.
Engage, communicate and engage some more
It's easy to post on Instagram and run away, but you should be engaging with your audience daily. By engaging you are generating conversations, users are seeing your brand across the platform, and therefore are likely to engage with you. Hopefully leading to a conversion at some point.
Posting and ghosting doesn't work, look at the huge brands like John Lewis, Aldi etc. They always reply back to users who have engaged with them on their Insta, now it's your time to do the same!
Need a hand with your Instagram or social media in general? Drop us an email!